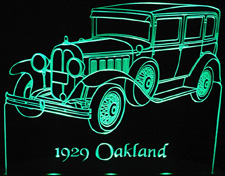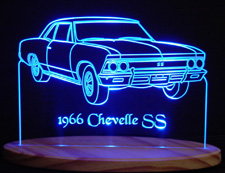 Proudly made in the

U

S

A

!
Sales & Inquiries: (701)-223-1330

Let us create a beautiful acrylic design of your vehicle, graphic or logo! Available in many sizes and eye catching colors, multi-color changing with internal controllers, or remote controls!
Choose from hundreds of in stock designs, or have one of our artists design your:
Classic Car, Hot Rod, Antique Car, Snowmobile, Muscle Car, Jet Ski, Quad Runner, Four Wheeler, Semi Truck, Boat, Airplane, Limousine, Tractor, Motorcycle, Business Logo, Trophy, Building, Helicopter, Battleship, Submarine, Hovercraft, Space Ship, Tank, or whatever you may have!
Send us your BEST photo, and one of our "signtists" will create your design, and send you a digital proof for your approval. Choose your color, and optional line of text, like the year, make and model to complete your design.
Visit our
Frequently Asked Questions
for more information.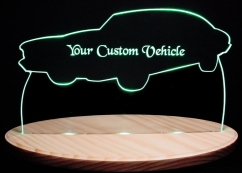 Click here to have a custom acrylic sign made
from a photo of your vehicle or graphic!
or
browse our selection of pre-made designs using the categories to the left.